01-24-2022 16:47
On January 24, 20 baby pandas born in 2021 gather together at the Shenshuping base to send out Chinese New Year greetings to all panda lovers!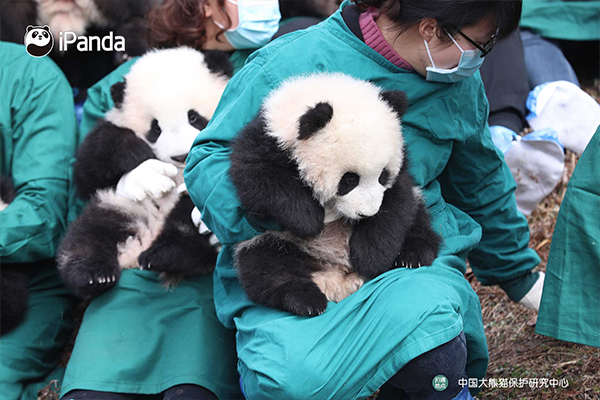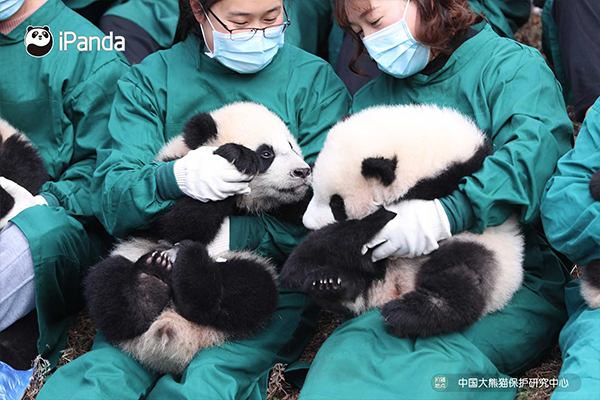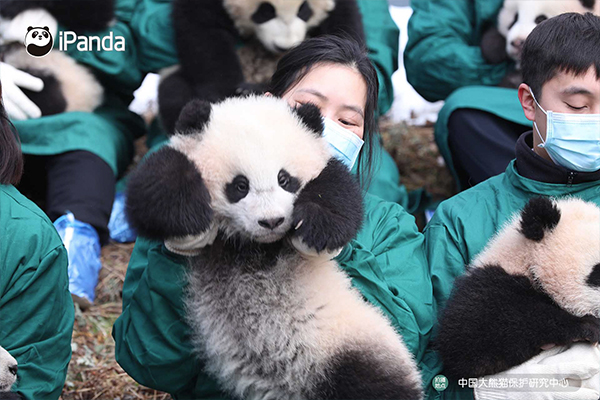 20 panda babies make their entrance in the arms of panda nannies. Then they are found playing with gift boxes, red lanterns and winter sports equipment on the scene.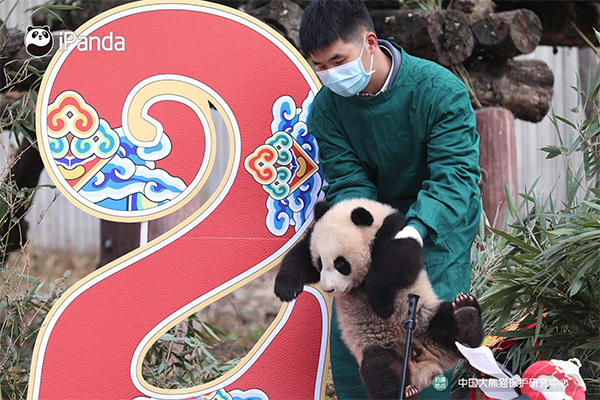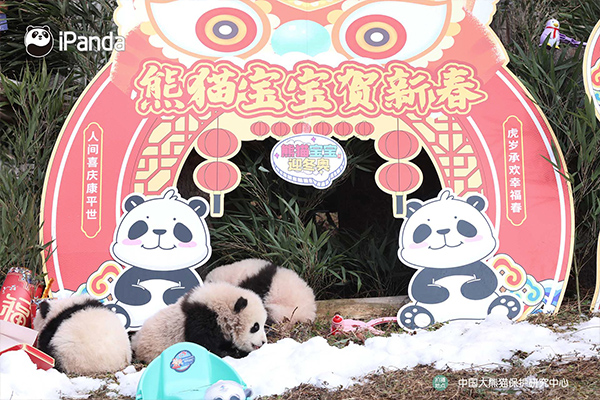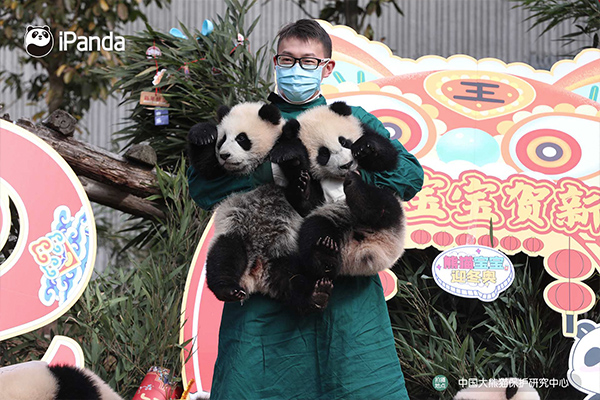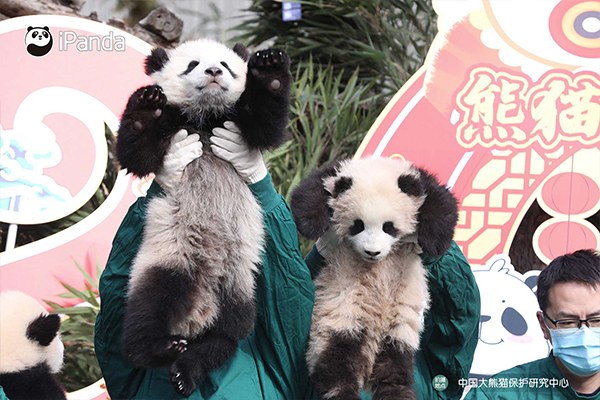 Bing Dwen Dwen, mascot of the Beijing 2022 Olympic Winter Games, and Shuey Rhon Rhon, mascot of the Beijing 2022 Paralympic Winter Games are also there with the baby pandas to embrace the Olympic spirit.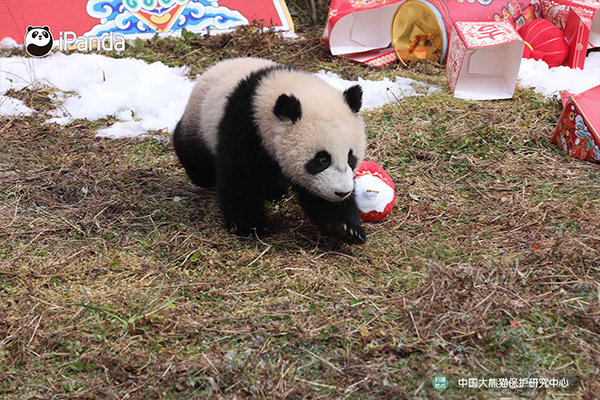 END