10-09-2021 17:49
A total of 2,519 new species have been discovered in Southwest China's Yunnan province during the past three decades, representing over one-third of new species found in China and contributing to the preservation of biological diversity worldwide, a report said.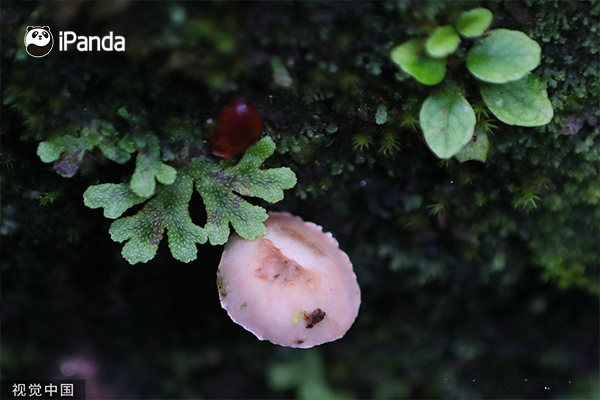 The report, called Checklist of New and Newly Recorded Species in Yunnan (1992-2020), was released by the Department of Ecology and Environment of Yunnan Province and the Xishuangbanna Tropical Botanical Garden of the Chinese Academy of Sciences. Kunming, the provincial capital, is scheduled to hold the 15th meeting of the Conference of the Parties to the Convention on Biological Diversity on Monday.
"The special geographic location, wide range of diverse landscapes and dimensional climate environment in Yunnan that features seven kinds of climate give birth to extremely rich species of flora and fauna and make Yunnan a highly concentrated place for new species," said Pu Lifeng, deputy head of the department.
The new species include macrofungi, lichens, moss, ferns, gymnosperms, angiosperms, fish, amphibians, reptiles, birds and mammals.
Among them, Hoolock tianxing, or skywalker in English, is the only anthropoid ape named by Chinese scientists in 2017.
The skywalker gibbon, a typical arboreal animal, was discovered at Gaoligong Mountain in Yunnan.
New species are a reflection of China's great contribution to biodiversity conservation, Pu said, and getting to know the new species lays a foundation for species protection and guides the rational development and utilization of biological resources.
The new species were mainly found in Gongshan county of Nujiang prefecture and Mengla county of Xishuangbanna prefecture.
The biodiversity survey is relatively weak in central Yunnan. The new genus Tsaiodendron was not found and published until 2017, according to Xishuangbanna Tropical Botanical Garden of the Chinese Academy of Sciences. It was named in honor of Cai Xitao, founder of the garden.
The past decade has been the peak period for discovering new species, with more than 200 found in 2016 and 2020, said Pu.
Over the past three decades, over one-third of new species discovered in China are in Yunnan, consolidating the province as a deemed "Kingdom of Animals and Plants" and "Gene Bank of Species".
The province has established 166 nature reserves at different levels, protecting about 90 percent of the typical ecosystem and 85 percent of important species, data from the local government showed.
(Photo credit: CFP.CN)
END