09-18-2021 18:19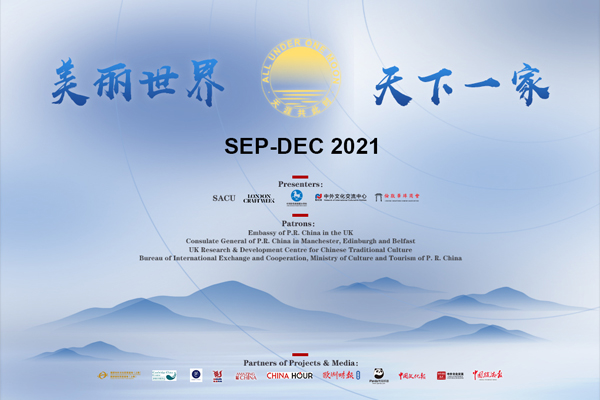 September 17th, 2021, London, UK - The China National Tourist Office, London, has launched a rich, online programme of events under the banner 'All Under One Moon'.

Chinese Ambassador to the United Kingdom, Zheng Zeguang, delivered a congratulatory speech at the online launch ceremony. The five distinct strands of All Under One Moon were introduced by Cambridge China Centre Director Jinzhao Li, which together will build a resonant picture of China, its culture, and its connections with the wider world through exemplary China-UK projects in the cultural and tourism industry.
One of five strands is Wider China. This segment reveals lesser-known regions and facets of China. Sky TV's "China Hour" program will broadcast "Signature Flowers of China" from September 30, and in October the documentary series "A Long Cherished Dream" introduces China's achievements in poverty alleviation through real and vivid character stories. In addition to virtual attendance at the 2021 WTM London, the UK team will also cooperate with media channel iPanda, to promote culture and tourism via the collaborative brand "Panda Watching 365".

The All Under One Moon campaign will present over 40 projects over three months, using accessible digital platforms which can be enjoyed widely and at leisure.
END