03-26-2019 16:57
Chinese photographer Zhou Mengqi launched an exhibition on giant panda Sunday in Adelaide Zoo of South Australia.
The exhibition, with 50 photos, was titled "Giant panda and its hometown."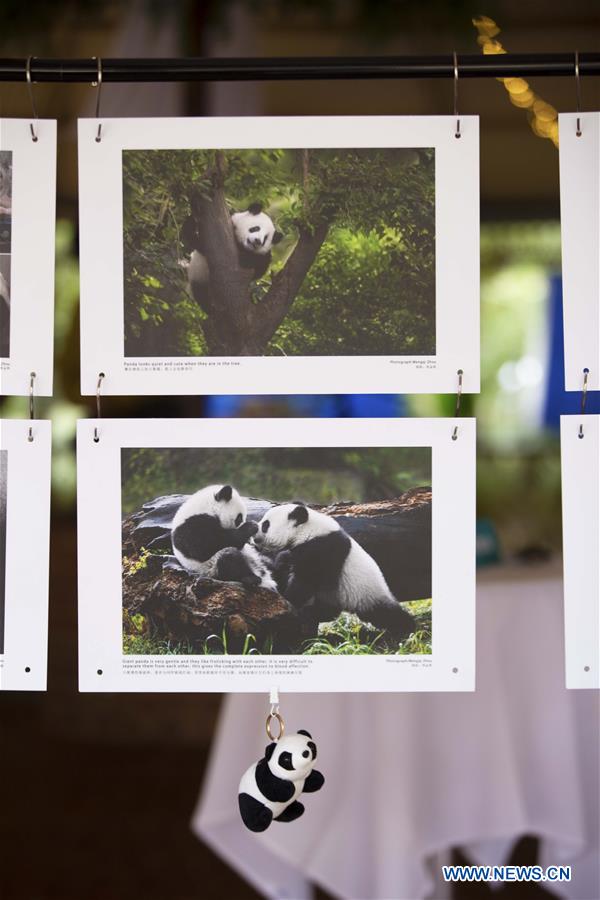 "Giant panda is our national treasure," Zhou said. "This year marks the 150th anniversary of the Westerner discovery of giant panda, as well as the 10th year of two giant pandas' sojourn in the Adelaide Zoo. It is my wish that the pandas could help strengthen ties between China and Australia."
Zhou, 65, spent the past 27 years taking photos for pandas in their habitats in China's Sichuan and Shaanxi provinces.
"I got the idea in 1992 when some foreigners visited China to see giant pandas," he recalled.
"At that time the pandas were sleeping, but still the foreign visitors were excited. So I thought, as someone from panda's hometown, maybe I can take some photos of pandas to help foreign visitors know more about the animal."
Consul Zhang Li, head of bilateral section with the Consulate-General of China in Adelaide, noted that giant pandas are a business card of China's tourism.
"It is good to have such an exhibition here, which will help local people learn more about panda and boost understanding of Australian people about China's culture," said Zhang.
Adelaide Zoo is the second oldest zoo in Australia, boasting a history of more than 130 years with more than 2,500 animals. Pandas Wang Wang (meaning Net Net) and Fu Ni (meaning Lucky Girl) arrived in November 2009 as the first pair of pandas in the Southern Hemisphere.
Phil Ainsley, director of life sciences with the zoo, told Xinhua that about 400,000 visitors come to the zoo each year, many of whom young people.
"Each year we have more than 50,000 students visit the zoo, and the connection (between panda) and our next generation is amazing," said Ainsley.
He believed that the exhibition raised the profile of pandas.
"His photos captured something really amazing," he said. "Pandas are important not only because they are a cultural icon, but also for the relation they allowed our two countries to build."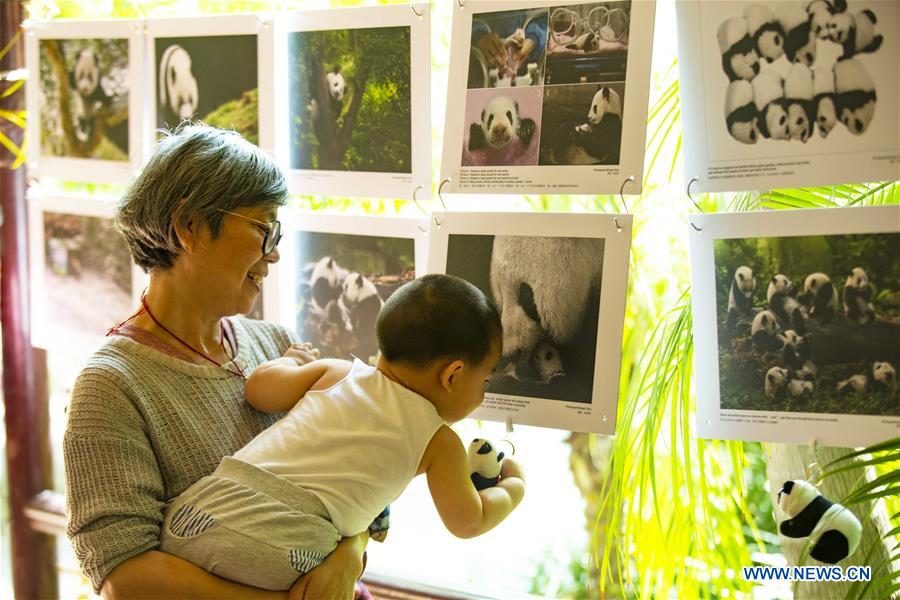 Zhou's photos will be on display on Monday in the Adelaide University. He planned to take the photos then to France, Japan and some other countries where the zoos host giant pandas.
END