10-13-2021 10:29
On October 11, 2021, the 15th meeting of the Conference of the Parties to the Convention on Biological Diversity (COP 15) kicked off in Kunming, the capital city of southwest China's Yunnan Province. It will be held in two phases: a virtual format from October 11-15, 2021, and an in-person event in the first half of 2022.
Themed "Ecological Civilization: Building a Shared Future for All Life on Earth", the event is the first global conference convened by the United Nations on the topic of ecological civilization. It will review the post-2020 biodiversity framework and set new global biodiversity targets for 2030.
Biodiversity is so important that it benefits both human beings and our planet. It includes not only species we consider rare, threatened, or endangered but also every living creature we may know little about.
China is among the countries with the richest species diversity, and the most abundant biodiversity in the country is found in Yunnan, a biodiversity hotspot that caught global attention due to the epic trip of the herd of wandering Asian elephants in the first half of the year.
A herd of Asian elephants enjoying their trip in Yunnan
Biodiversity hotspots refer to the regions that are both rich with life and at high risk for destruction. Most plants in a biodiversity hotspot are endemic, which means they are not found anywhere else on Earth.
Accounting for only 4.1% of China's total land area, Yunnan has all types of ecosystems except ocean and desert ecosystems. The number of species of each genus here approaches or exceeds half of the national total.
With 19,333 types of higher plants and 2,273 types of vertebrates, it harbors 50% of the country's plant, bird and mammal species. Here you can find 60 vertebrates under national first-class protection, 182 vertebrates under national second-class protection, 45 wild plants under national first-class protection and 108 wild plants under national second-class protection.
5 of 7 species of skywalker hoolock gibbon live in Yunnan.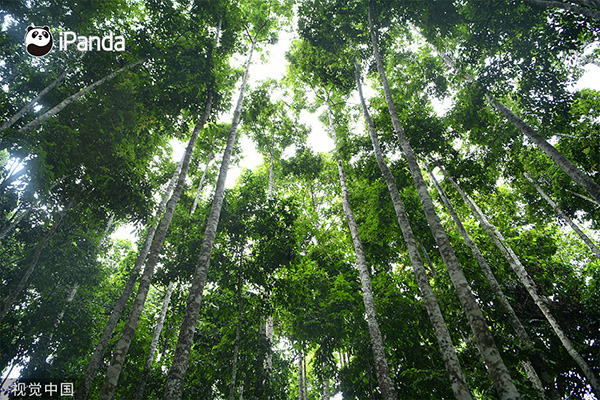 Parashorea chinensis, nearly 30 storeys high, is the tallest tree species in China.
Black-necked crane in Huize County, Yunnan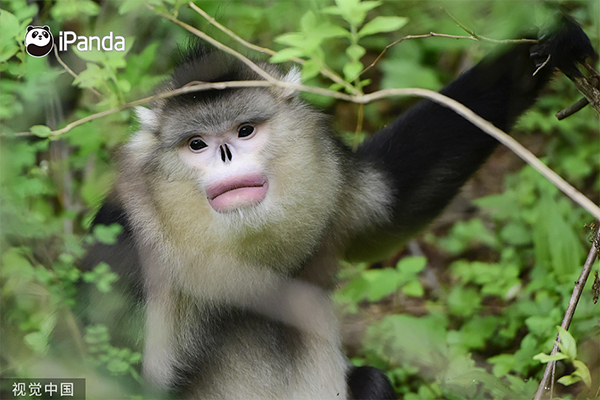 The number of the black snub-nosed monkey, a large black and white primate that lives only in Yunnan, has risen from no more than 1,500 in 1996 to over 3,300.
The Gaoligong Mountain National Nature Reserve, located in the northwest of Yunnan, is home to nearly 7,000 species of plants.
In the past 30 years, a total of 3,718 new species have been discovered in Yunnan, accounting for one-third of the total number of newly discovered species in the country. From lush rain forests to majestic mountains, Yunnan is crowned as the "kingdom of animals and plants" and the "gene bank of species".
What makes Yunnan such an irreplaceable home to many species?
Unique geographical location and diverse climate conditions are believed to be one of the major reasons.
In Yunnan, the distance between its southernmost and northernmost points is about 960 kilometers, and the altitude variance is more than 6,600 meters. It has 7 climate types: north tropical zone, south subtropical zone, mid-subtropical zone, north subtropical zone, south temperate zone, mid-temperate zone, and plateau climate zone.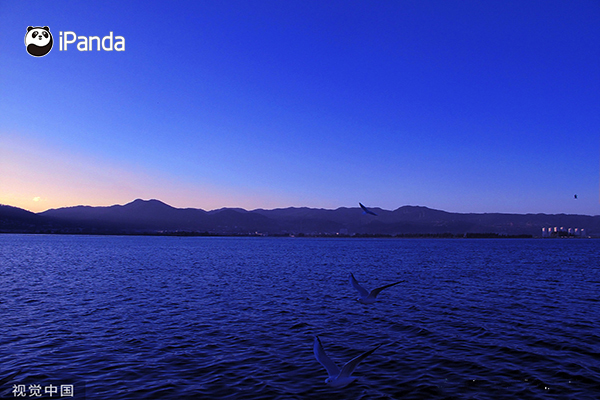 Stunning scenery in Yunnan

Yunnan is committed to biodiversity conservation. In 2018, it issued the Regulations of Yunnan Province on Biodiversity Conservation, the country's first local regulations on biodiversity protection. In-situ and near-situ protection bases for plant species with extremely small populations have been built in southeast and west parts of the province, and in-situ protection, breeding and reintroduction of Cycas has been carried out.
China has contributed the Chinese wisdom in the global effort to protect biodiversity. There are 11,800 nature reserves of various kinds in China. 90% of vegetation types and terrestrial ecosystem types and 85% of wild animal populations of national priority protection are under effective protection. The country also leads the world in the area of increased forest.
On October 8, 2021, China issued the country's first white paper on biodiversity titled "Biodiversity Conservation in China", detailing how the world's most bio-diverse country has endeavored to protect its ecosystems in pursuit of harmony between humans and nature. To address biodiversity loss and ecosystem degradation, China has taken creative and up-to-date approaches, forming a new pattern of biodiversity conservation, according to the white paper.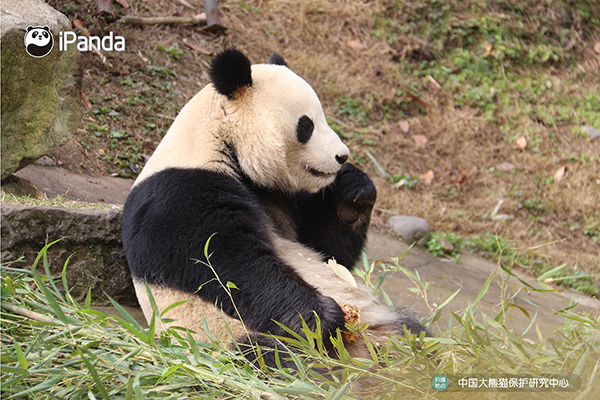 Giant panda
The white paper also shows that the population of wild Asian elephants has increased from 180 in the 1980s to about 300 at present. The population of giant pandas in the wild has grown from 1,114 to 1,864 over the past four decades.
(Photo credit: CFP.CN)
END