10-11-2021 17:13
The 15th meeting of the Conference of the Parties to the UN Convention on Biological Diversity (COP15) officially kicked off in Kunming City, southwest China's Yunnan Province on Monday.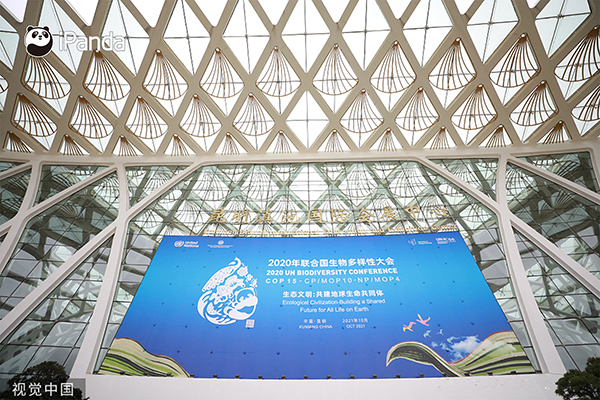 Themed "Ecological Civilization: Building a Shared Future for All Life on Earth," the COP15 meeting is the first global conference convened by the United Nations on the topic of ecological civilization.
The first part of the meeting, run from October 11 to 15 and with the main venue in Kunming, will be held online for overseas participants and in person for participants based in China.
The second part will be held in a face-to-face format in Kunming from April 25 to May 8, 2022.
(Photo credit: CFP.CN)

END